Innovative, patent pending, mosquito repellent based on natural ingredients, approved for cosmetic topical applications.
The novel mosquito repellent found to be effective, even in low concentration, in tests done under laboratory standard method procedure for mosquito repellents, the screened cage bioassay method.
In some early stage field testing the active natural ingredient was observed as effective repellent for wide range of insects thus further study for pets application and for plant protection is of great potential.
Patent was granted in Israel
Patent applications also submitted in Europe and US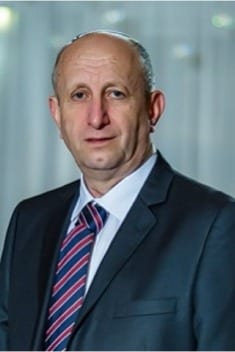 Dr. Yosef Lomnicky
Pharmacist, holding PhD in pharmacy from the Hebrew University in Jerusalem
During the PhD developed novel lipid-lowering drugs
Served as a Chief Pharmacist of the Medical Corps of Israeli Defense Forces
Was dealing with medications and medical equipment, also for insect repellent use in the field
For more than 15 years serving as the Chief Pharmacist of Maccabbi, the second largest MHO in Israel, insuring more than 2.3 million members under the public health law
During the last 20 years is serving as the head of professional committee in the Israeli leading professional pharmacy organization
Coauthor in many articles dealing with clinical studies and health economy issues
Dr. Dov Reichman
Innovation Management | Technology Investments | Board Member | Lecturer
Specializes in Advanced Technologies & Investments.
Served as CEO of High-Tech companies, VP for Patent Licensing at the Hebrew University, Marketing Manager at Sigma Aldrich and R&D Manager.
Member of the MIT Technology Review Global Panel.
Ph.D. in Chemistry from the Hebrew University and graduate of the senior corporate directors' studies from Tel Aviv University.
Author of the Book 'Our Start Up".
The global mosquito repellents market size forecast for 2027 is estimated by 6 billion $
Selling or Licensing
the Patent pending technology rights worldwide